How The PCS Is Making It Happen Virtually!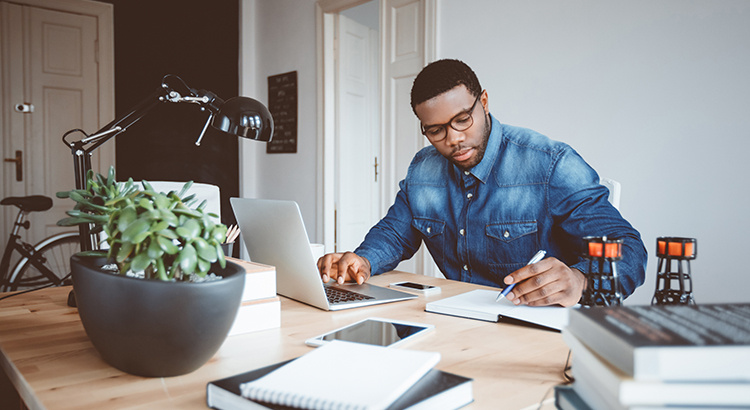 Today's everyday reality is pretty different than it looked just a few weeks ago. We're learning how to do a lot of things in new ways, from how we work remotely to how we engage with our friends and neighbors. Almost everything right now is shifting to a virtual format. One of the big changes we're adapting to is the revisions to the common real estate transaction, which all vary by state and locality. Technology, however, is making it possible for many of us to continue on the quest for home-ownership, an essential need for all.
Here's a look at some of the elements of the process that are changing (at least in the near-term), due to stay-at-home orders and social distancing, and what you may need to know about each one if you're thinking of buying or selling a home sooner rather than later.
1. Virtual Consultations – Instead of heading into an office, you can meet with our real estate and lending professionals through video chat. Whether it's your first initial needs analysis as a buyer or your listing appointment as a seller, you can still get the process started remotely and we can create a plan together. We are still your trusted advisor and on your side.
2. Home Searches & Virtual Showings – According to the National Association of Realtors (NAR), the Internet is one of the three most popular information sources buyers use when searching for homes. Our real estate agents can send you listing information and help you request a virtual showing when you're ready to start looking. This means you can virtually walk through the homes on your wish list while keeping your family safe, our buyers agents are also able to go to the home and get a live video with your or call you in on a live video. As a seller, you can still have virtual open houses and virtual tours too, so as not to miss those buyers looking to find a home right now. We use 3D virtual technology and live videos to market your home. Yes, buyers are buying homes this way.
3. Document Signing – Although this is another area that varies by state, today more portions of the transaction are being done digitally. In many areas, your agent or loan officer can set up an account where you can upload all of the required documents and sign electronically right from your computer. All but the final signing closing documents can be signed digitally and those can be sent to you to sign remotely if needed. We will guide you through all of this.
4. Sending Money – Whether you need to pay for an appraisal or submit closing costs, there are options available. Depending on the transaction and local regulations, you may be able to pay by credit card, and most banks will also allow you to wire funds from your account. Sometimes you can send a check by mail, and in some states, a mobile escrow agent will pick up a check from your home. The PCS looks for the most convenient way to make paying your Ernest money and option money simple, you can wire the Ernest money to the title company and if you and the seller share a like cash app i.e. paypal, zelle, venmo, etc. we can facilitate that way.
5. Closing Process – Again, depending on your area, a mobile notary may be able to bring the required documents to your home before the closing. If your state requires an attorney to be present, check with your legal counsel to see what options are available. Also, depending on the title company, some are allowing drive-thru closings, which is similar to doing a transaction at a bank window. Our preferred title company is taking extra special precautions for in person signing. The room, escrow officer, room, pens etc are thoroughly sanitized after each closing and closings are minimized to only the person involved in the transaction. Remote closing is also an option, they will email you the documents, you print, sign, get notarized and overnight back.
Although these virtual processes are starting to become more widely accepted, it does not mean that this is the way things are going to get done from now on. Under the current circumstances, however, technology is making it possible to continue much of the real estate transaction today. Luckily the PCS team is well versed in virtual transactions. A large part of our business has been virtually for the last two years working with military families and federal agents. We are prepared to serve you virtually at a high level.
Bottom Line
If you need to move today, technology can help make it happen; there are options available. The PCS team is selling homes daily, luckily our market is still moving. Let's touch base today to discuss your situation and our local regulations, so you don't have to put your real estate plans on hold.